"My guy Leguero's page"
Stilwater Dogos always dedicated to preservation of "type" in this fascinating breed. While I did not breed Leguero De Los Medanos I feel I must pay tribute to one of the greatest Dogos to have ever lived."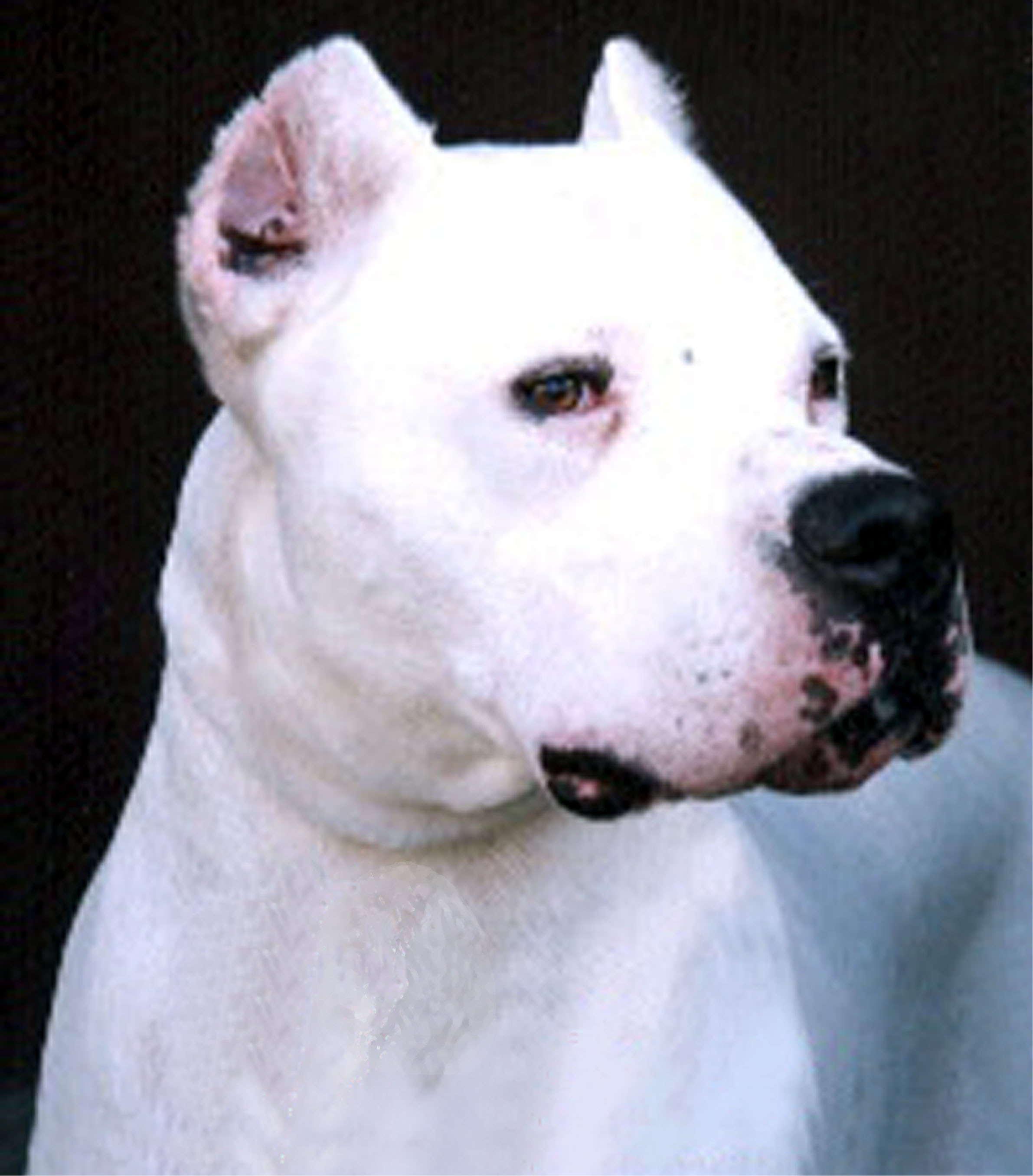 Born in Mendoza, Argentina on July 13th, 1998 he came with me to the U.S. with his sister Malena to live in Woodhaven. He was 9 weeks old.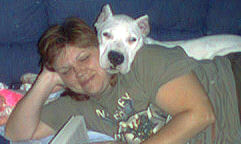 At 5 mos. reading with Mom.
He was only 9 months old when he took his first Best in Show in Sarnia, Ontario.
His second major win came only a month later at the World Dog Show in Mexico in 1999 with All Arounder BIS and Dogo Specialty Judge Miguel Martinez. He won Best of Jr. Breed in the World Show and Malena won best Opposite to him.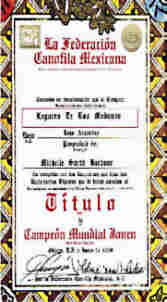 Leguero at 18 months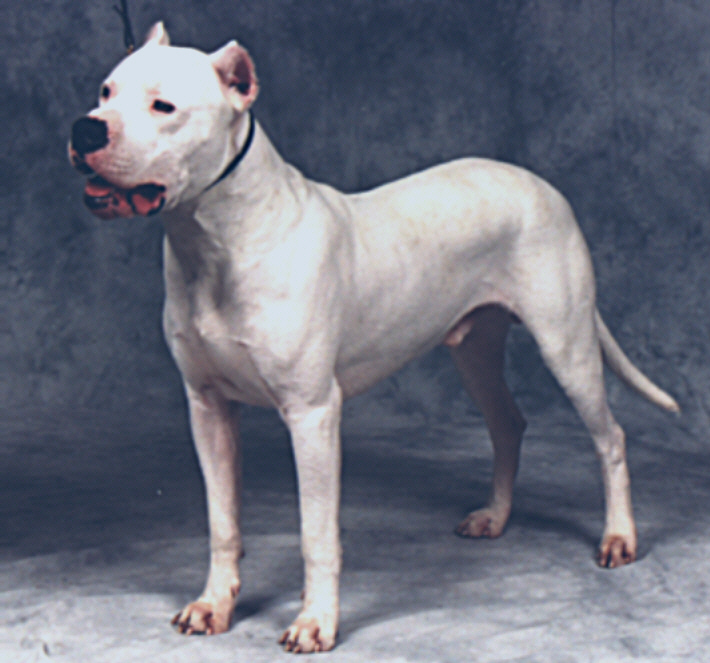 But Leguero is a real charming boy who loves the water and does not mind others enjoying it with him.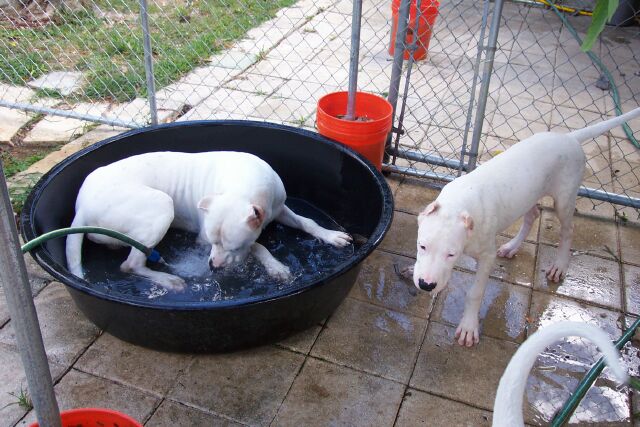 HE has earned a WB/I working boar title as a Catch Dog only 1 of 3 that I know of in the States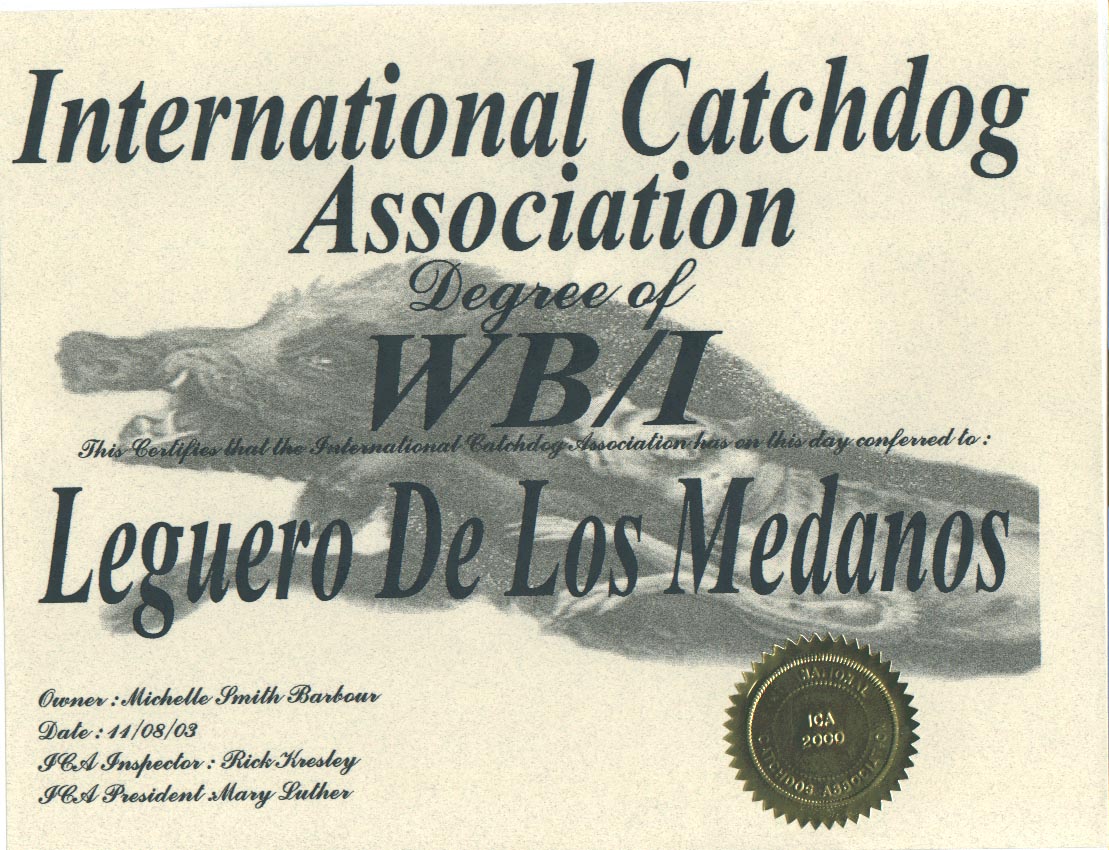 Then not 3 weeks after the trial, shown with scars he win his UKC Championship and BIS at 5.5 yrs old.

The next big win was in Rio Janiero, Brazil at the World Show he was 6yrs. He was show in the Champion Class and won Reserve Cacib To the World Champion Best of Breed by Dogo Specialty Judge Warren Dagenhart. He has Never failed to be anything but a charming gentleman in the ring but he gets the job done. In 2004, in Brazil we walked thru the crowds and many people with their children took pictures with him. He loves the crowds! It has been an honor to be part of his life.


>