"Welcome to Stilwater Dogo Argentinos"
Stilwater Dogos dedicated to preservation of "type" in this fascinating breed. Our breeding program is based on years of genetic research! We have produced quality, sound dogos with correct temperament.
<"These Dogos are beloved companions
as well as
conditioned working dogs."
Michelle-center,front left-Ñanday,Loica,Nina,
right back-Quila with pups from Ñanday

---

For Pedigree click on the name of "Ñanday" or "Loica"
---

Our newest Argentine Imports "Leguero & Malena"
To view their pedigree click on name: "Malena"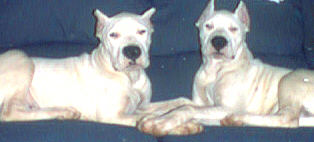 Now they are both the Junior World Champions from the World Show in Mexico City, 1999
---

ARBA,ADCA,CKC,CRS,CDN,CRSA,FIC,FORB,GUA,LAT.CAM,EL SALV, INT. Ch.Ñanday De Los Medanos
This is the # 1 in Canada for 1997 (SW Ontario Kennel Club). He is unbeaten at group level, never beaten at breed level(both in Canadian Rareities and SW Ontario Kennel Club), Multiple BISS Winner

"Lido" at 8 weeks old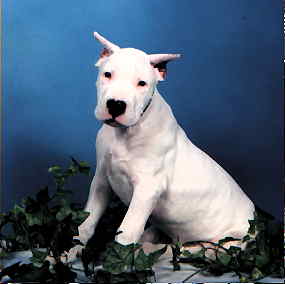 Lido will also finish the 1998 Show year in Canada as #1 Dogo Argentino with the RBSWO K.C.


Ñanday, Mom and his babies...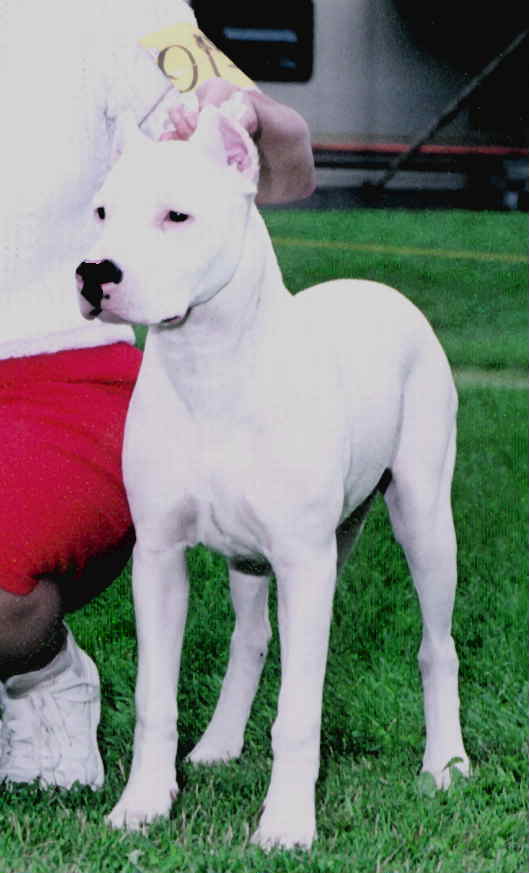 Nina De Las Pampas
Youngest Dogo to go win adult BIS at 51/2 mons.


FAJA de Los Medanos ...did you ever see such an angelic face?
aka "Quila"
Best Puppy at 1998 Regional Specialty Cherry Blossom, Adult Group 1 in Canada, Best Puppy in Show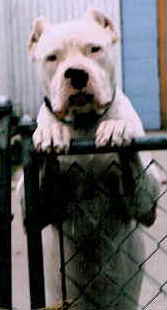 Ñanday on guard.